The Durango Silver Company - Durango Jewelers
Since 1972
Durango Silver Co is located just 4 miles west of Durango, Colorado on Hwy 160. This is the road that goes from Durango, Colorado to Mesa Verde National Park. So, we are certainly in your path of travel when visiting Durango, the Durango Train and Mesa Verde National Park.
Durango Silver Company is now run by Dillon, Jom, Estell and John Hartman (Mother, Father, Son and Son's Wife). We still make and/or design most of the jewelry you will find here. Dillon has been interested in Turquoise all of his life and now owns several Turquoise Mines in Nevada where we get a good share of the Turquoise we set in our Jewelry. So, we mine the rock, cut our own stones and make our own jewelry, most of which can only be purchased from our Store here in Durango, colorado, we are the premier Durango Jewelers.
You will absolute love visiting our Historic Trading Post as the setting is awesome. You can't miss us as there is a Deer Antler Arch in front of the building that was made with over 3600 shed deer antlers. The grounds are landscaped wonderfully, we have lots of free parking and the store is a log lodge type Trading Post - one of the last historic Trading Posts in the Four Corners Region. You will feel very much at home with our family, we love what we do, we love sharing our knowledge with our friends and when you walk in our door you will know that you just made new friends with us. Make sure you bring your cameras as this setting is very picturestic.
Our Jewelry is unique, high-quality, one of a kind and hand made here in Durango. We cut most every stone we set in our Jewelry at this location and we mount our stones in Sterling Silver and Gold. We have a lot of rings, earrings, pendants, necklaces, bracelets, belt buckles, bolo ties and oddities. We pride ourselves in being some of the few Durango Jewelers. We also have antique old west items such as vintage Turquoise Jewelry, Plains Indian Beadwork, old western frontier items and miscellaneous antiques we find here in Durango Colorado.
John and Estell Hartman were Jewelers in Durango Colorado when they decided to build the Durango Silver Trading Post in 1975. We chose Durango, Colorado as our final business destination after extensive travel around the U.S.. We think Durango Colorado is one of the most beautiful destination's in the world. The weather is almost always fantastic, low humidity, clean fresh Rocky Mountain air and the scenery is fabulous.
Durango Silver Company is currently opperated by Dillon, Estell, John, and Nattarika Hartman.
Dillon Hartman - Durango Jeweler, Stone Cutter, Turquoise Miner, Stone Grader, Sales & Internet Developement
Estell Hartman - Accounting & Gallery Sales
John Hartman - Durango Jeweler, Stone Cutter, Turquoise Miner, Stone Grader and Gallery Repairs
Nattarika Hartman - Bead Jewelry, Photographer, Internet Listing & Sales, Packing, Gourmet Cook
Please check out of video of mining the Tortoise Turquoise mine! The Tortoise Turquoise Mine is located north of Tonopah, Nevada and owned by Dillon and John Hartman and Robert Williams. This Turquoise mine produces beautiful rich to mint greens to caramel colored browns with Spectacular spider web matrix.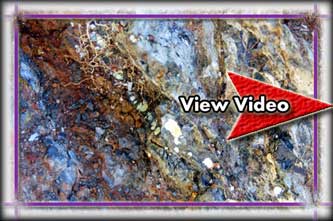 Video