Crystal Hartman Jewelry
---
Crystal Hartman was raised the in the Turquoise Jewelry business by her parents John and Estell Hartman. She received her Bachelor of Fine Arts for Printmaking from the University of Colorado at Boulder.
While at school, she also studied International Affairs focusing on Latin America. With a research grant, she traveled to Argentina to study Femininity, her findings formed the foundation for her thesis project and propelled her into Video and Installation art. Pursuing this, she lived in Barcelona Spain where she studied the architecture and design of Gaudi while exhibiting her artwork in local offices, the CCCB and contemporary art fairs throughout Europe. Upon returning to Colorado, Crystal began working in Watercolor. In 2008, she was inducted as a Signature Member of the National Watercolor Society and awarded the Merwin Altfeld Memorial Award for storytelling within painting. Founding Durango Open Studios -a tour working art spaces in Durango Colorado- in 2009, she began collaborating with other artists while exploring functional art. Crystal began carving wax for Lost Wax Design and instantly found a connection between her mediums and jewelry design. Focusing now on turquoise jewelry, she creates one of a kind pieces for Durango Silver Company.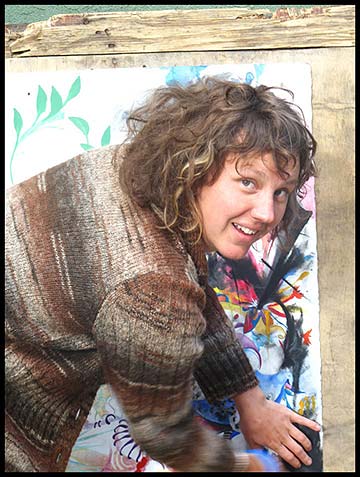 Enter Crystal Hartman in our seach bar and take a look at her amazing jewelry.
Learn more about Crystal Hartman at www.crystalhartman.com